---
Lactation consultant and baby guru Barbara Demske discusses infant sleep and breastfeeding success on our blog.
---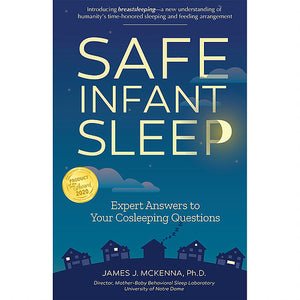 ---
Here at Arm's Reach, we are lucky to have had the opportunity to consult with the most important experts in the world concerning infant development.  We are so proud to be mentioned in Dr. James McKenna's new book, Safe Infant Sleep. For those of you who are not familiar with Dr. McKenna, he is recognized as the world's leading authority on mother-infant cosleeping in relationship to breastfeeding and SIDS. In addition to his many fellowships and awards, he ran the Mother Baby Behavioral Sleep Lab at University of Notre Dame. He teaches, lectures and  has published over 139 refereed scientific articles in diverse medical and anthropological journals on co-sleeping, breastfeeding, evolutionary medicine and SIDS, both here and abroad. Dr. McKenna has just written a...
---
---
If we are being honest, we have always been a little nervous when we hear people talk about chiropractic care for babies.  The whole thought seemed a bit scary to us.  We took a moment to learn more about it and asked Dr. Kayla Ambert what it's all about.